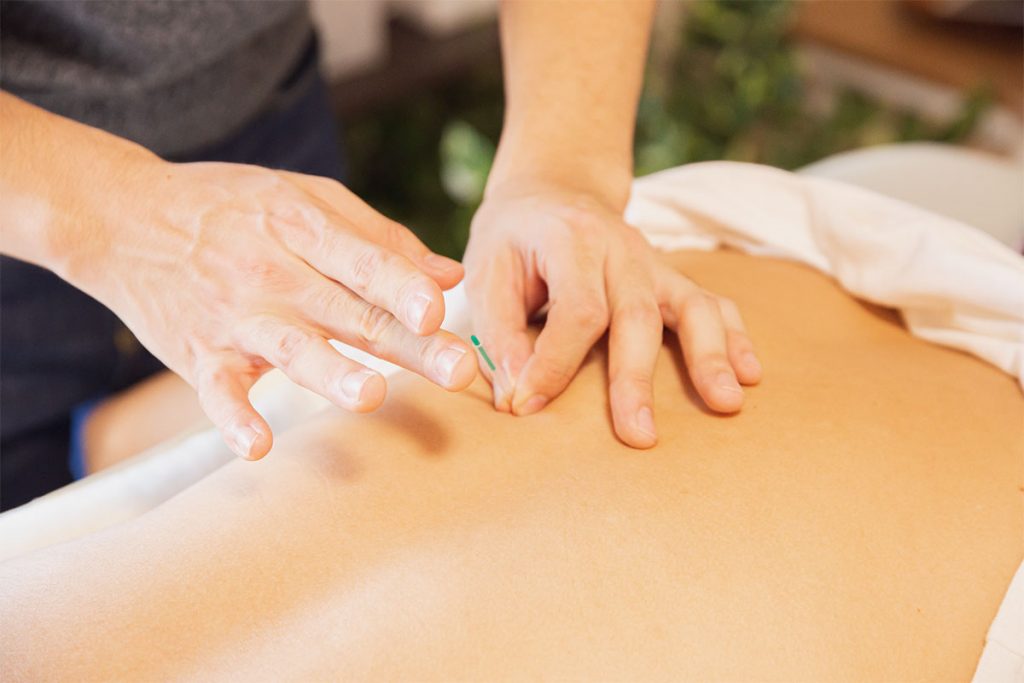 Acupuncture
Although we currently do not offer Chinese acupuncture as a therapy, two of our Chiropractors  Nic Langlois  and Laura Hack offer dry needling/medical acupuncture.
Dry Needling, also known as Medical Acupuncture is used as a treatment to reduce the pain in many acute and chronic muscle conditions.
It can also be effective in stimulating tissue repair and reduced pain in chronic tendon problems, for example tennis elbow or pain in the achilles tendon.
When treating muscular pain thin needles (like those used in acupuncture) are inserted into the trigger points that are found in muscles.
Trigger points can be described as areas of tension in the muscle that are 'over-reacting' resulting in pain.
Once the needle is inserted at the trigger point the muscle will relax and thus pain is reduced.
Dry needling can also be used to reduce pain around the tendons by triggering an anti-inflammatory response thus stimulating healing around the area of the tendon which may help to improve the structure and strength of collagen fibres.
Read more about chiropractic here: https://www.lucksyardclinic.com/services-and-treatments/chiropractic/