About Luck's Yard Chiropractic Clinic in Milford, Surrey

Luck's Yard Clinic in Milford, Surrey is a multi-award winning clinic founded in 2007 by Swedish chiropractor Tone Tellefsen Hughes. Her husband is also a chiropractor so health care is at the forefront for their lives.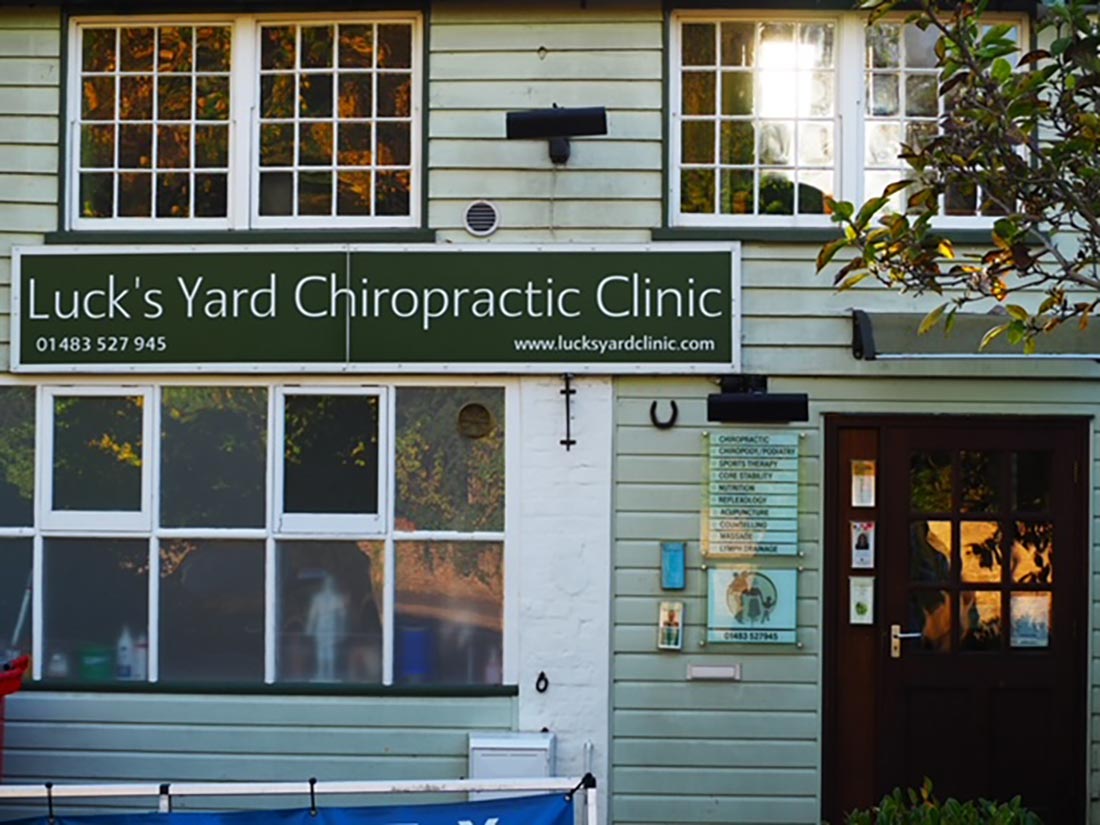 Tone graduated from the AECC in 1991 and worked in many clinics both in Sweden and the UK before she started Luck's Yard Chiropractic Health Clinic.
She has always liaised with other practitioners who offer different therapies to help patients get better and more integrative care. As a result Luck's Yard is a multi-disciplinary clinic where all therapists work together under the same roof. We believe that health care is like a jigsaw and sometimes you have to find different pieces to finalise the puzzle.
Having the team in one place really helps both patients and the therapists who are able to liaise and offer better to support patients.
We value stability and familiarity and are proud that many of the practitioners have been with the clinic since we opened – more than 10 years ago.
We are a patient-centred clinic and we aim to put the patient first. Our clinic motto is to' help each patient be the best version of them selves that they can be'.
Each patient gets plenty of time on their first visit for us to get to know them and discuss how we can help. Some of our patients call us 'body detectives', as we love to find the root source of a problem in order to help them. We then create a patient plan together and tailored to each person.
The clinic has many therapists with different areas of special interest and Tone has always worked with children, teens and pregnant women, so family care is at the forefront of who we are, and we can often see up to 3 generations of a family in the practice.
We pride ourselves on being friendly and warm and we all love what we do and we love working with our patients, who brighten up our day.
Tone is also the founder and co-chair of the Green Hub Project for Teens situated behind Luck's Yard Clinic. This is a community organisation that offers nature therapy sessions for teens in a secluded and walled garden behind the practice. The organisation has been welcoming teens since July 2021 and over 45 young people have now enrolled in the 12 week programme.
Tone Tellefsen Hughes
BSc, DC. FRCC (paeds)