Milford's award winning Chiropractic & wellbeing clinic
Struggling with joint or muscle pain? We're here to help as much as we can and look forward to seeing you in clinic. Please book your appointment with our helpful Reception team by calling 01483 527945 or by booking your appointment online.  We look forward to welcoming you!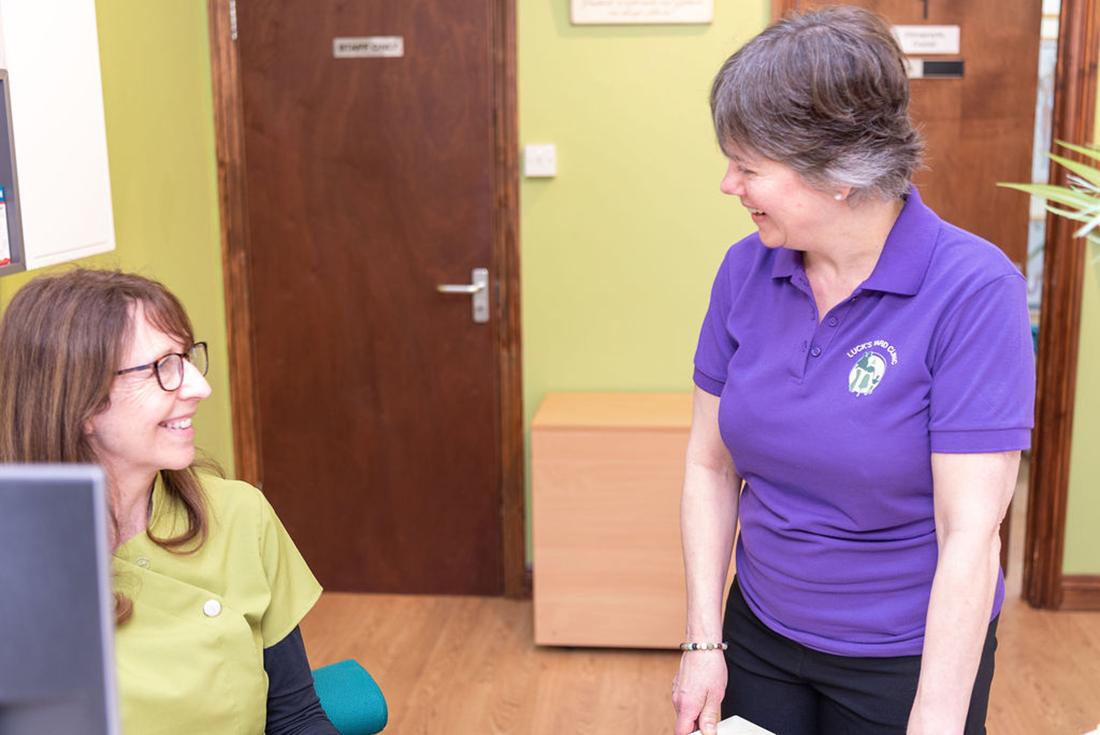 We would love you to review us on Google ……
Your feedback is very important to us as it lets us know if we have done a good job and helps others to find us and feel confident in our care.
Please follow this link to our
Google review page
where you can leave your comments and read what others have said about us.
Thank you so much!
Luck's Yard updated clinic news
20/09/2022
Facemasks and clinic procedures
Patients will no longer have to wear face masks in clinic or wait outside before appointments.  We will still place chairs outside (if the weather allows) for those who prefer to wait to be called in.
However, we understand that some patients will feel more comfortable continuing to wear a face covering and we want to respect patient wishes if they would like to wear a mask.
The reception staff will keep the reception area clean and and therapists will continue to sanitise their clinic rooms between patients as they have done for the past two years.
We are extremely grateful for your patience over the last two years and thank you all for co-operating with the changing advice –  we really appreciate it.
Luck's Yard Team and Yvette Mann Podiatry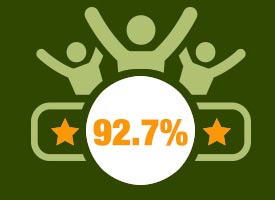 92.7% felt their therapist explained their condition clearly and to their satisfaction.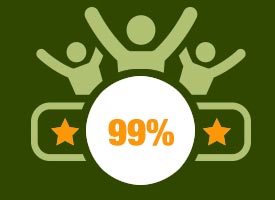 99% reported that their therapist treated them courteously and professionally.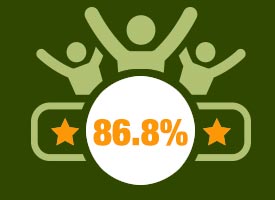 86.8% Found it easy to book their appointment.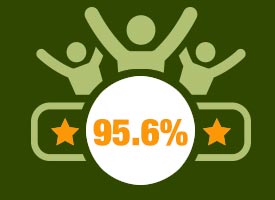 95.6% found the treatment had been of benefit to their health.
Source: Luck's Yard Clinic customer survey 2017
Treatment tailored to your needs
Your Health In Our Hands
Luck's Yard Clinic is an award winning healthcare clinic, operated and run by Tone Tellefsen Hughes for over 12 years to patients in Milford, Godalming and surrounding areas. We offer a variety of services including Chiropractic, Massage, Chiropody, Podiatry and Reflexology to families and individuals.
We know that every single patient is an individual – which is why the treatment is tailored to you, addressing your needs and helping you find the right path to a healthier future. We'll only provide treatment and advice where appropriate and will discuss your health concerns in detail before explaining what happens next.
What our fans say about Lucks Yard Clinic
" I absolutely recommend Laurie (Harvey) … If you want to alter your perspective/change something in your life and you're ready & willing to make the effort, she's the lady to guide your hand and lead the way!"
Tone is an amazing person.  She has a rare gift of intuitive warmth combined with exceptional professional skill.  She is flexible in being willing and able to meet people where they really are and I am grateful.  She has true vision and cares passionately for the wellbeing of people.   G Welford
My whole family have used Luck's Yard for many years as you know you will always be made very welcome and with their range of practitioners there is always someone who can help. I would and do recommend them to everyone!  Alice Manuel
Sophie is brilliant as an accupunturist and sports masseuse. The pain in my leg has radically reduced thanks to her and that is after I have tried physio which just wasn't working.
Z King
"Mariana has been an enormous help to keeping me going over the years. She understands immediately what is required with the various ailments I have.  I live in the village and to have such a facility so close is wonderful. And walking from and to home is good for the therapy.For the 20 minutes the price does seem to have risen steeply during the time I have ben attending the clinic."
"I couldn't do it without you! Between the chiropractic and massage you have all kept me on the golf course for much longer than I had anticipated. A huge thank you to you all, you're great!"
"I try to see Marianna every six weeks to treat my back and neck with manipulation and the most incredible deep tissue massage. Without this I end up in discomfort with lack of mobility in my neck and stiffness in my back due to tension. For me Marianna has healing hands and always leaves me feeling so much better after treatment. You could say she is my families remedy as she treats my husband  for his back problems and my teenage son who needed destressing during his GCSEs.  I am totally convinced that her treatments are amazing and would recommend her to anyone needing chiropractic treatment. On top of this, she is a lovely lady."
"Always very welcoming.  Professional but relaxed atmosphere.  Personalised service tailored to your needs.  Treatment offered only when really necessary for you."
"I am very happy with Tone, she works very hard on my limbs and back and without her I would be in pain all the time."
"I have been attending the Lucks Yard Clinic for approximately 4 years, which started with an injury.   From the very first telephone call to arrange an appointment until the present day – I have always been treated with a smile, professionalism and a listening ear.
I am absolutely amazed that even if I don't say where I am hurting, it is found very efficiently by the sense of touch.
Thank you Lucks Yard."
"I have been visiting Luck's Yard for many years.  All the staff are friendly and welcoming, and the treatment which I have received has been first class, and has made a real difference to my life, keeping me fit and enabling me to remain engaged in a range of active leisure pursuits."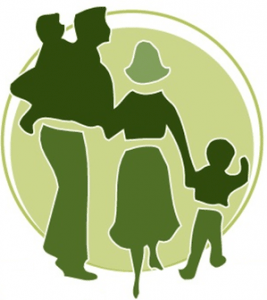 Luck's Yard Chiropractic and Health News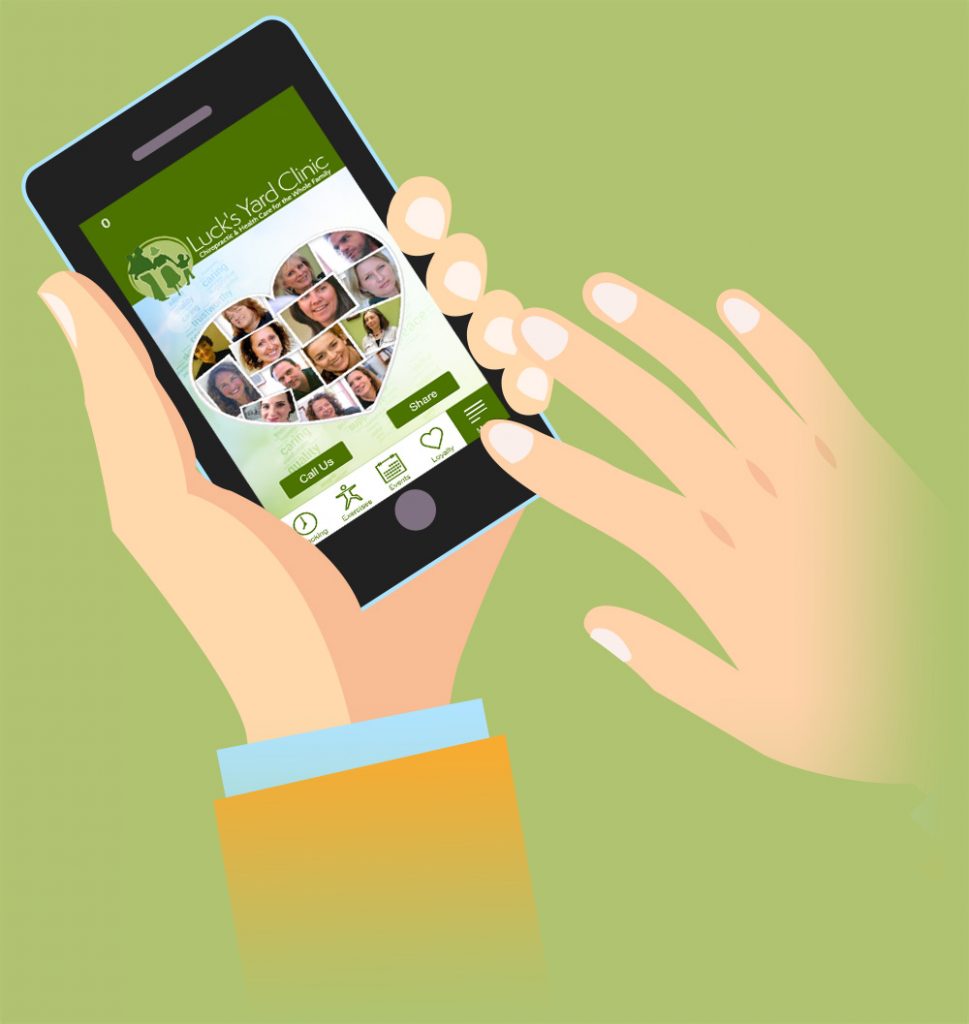 Get 'Appy with Luck's Yard
Try our FREE Lucks Yard Clinic app from Android or apple stores. We use this for all our patients and have had over 800 people downloading it and had over 7.500 visits to the app in 3 years. The app has top tips and exercises for all areas of the body to help you get moving and keep your joints supple.