Milford's award winning
Chiropractic & wellbeing clinic
Struggling with joint or muscle pain? We're here to help as much as we can and look forward to seeing you in clinic. Please book your appointment with our helpful Reception team by calling 01483 527945 or by booking your appointment online. We look forward to welcoming you!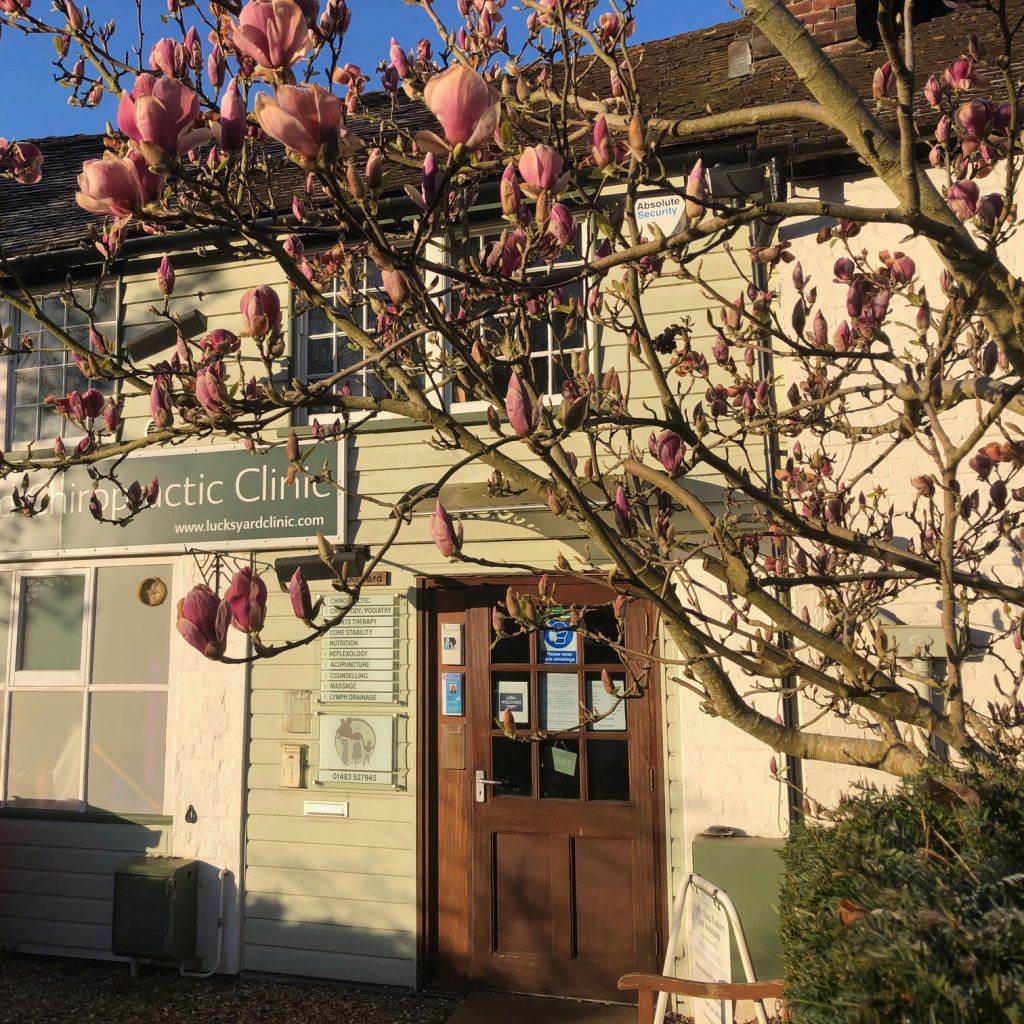 Tone is a good listener and is always helpful in advising and promoting self help, as well as providing first class treatment. I can't imagine going anywhere else.
My whole family have used Luck's Yard for many years as you know you will always be made very welcome and with their range of practitioners there is always someone who can help. I would and do recommend them to everyone!
Lucky's yard is brilliant, they are welcoming and friendly and conveniently located. Sophie is brilliant as an accupunturist and sports masseuse. The pain in my leg has radically reduced thanks to her and that is after I have tried physio which just wasn't working.
Tone is an amazing chiropractor! She has a brilliant technique and is so very knowledgeable. I can thoroughly recommend her! 😁
Great first session with Tone. When i arrived home my wife said she hadn't seen my posture so good for a long time. Looking forward to next time!
Fantastic experience at Lucks Yard. An initial complimentary consultation as part of a new trial for newborn babies which was very informative, relaxed environment for both mum and baby followed with treatment sessions which have proved very helpful. All the staff are extremely accommodating and we're so glad we found Lucks Yard within our area who can help us with newborn issues - a stress for any parent! Highly recommend!
If you are at all nervous about seeking chiropractic treatment I would strongly recommend seeing Tone. I have had bad headaches for years and previously tried Chiropractic (not at Luck's Yard) and did not have the best experience, it actually made me very unsure to get treatment ever again. However towards the end of last year I did and booked into Luck's Yard and I'm very grateful to have done so. Tone listens very well and respects my concerns about certain adjustments. After a few treatments I had a stretch of nearly 3 weeks without a headache, which for me is incredible. I should also add that the reception team are great too, very friendly, helpful, and welcoming.
Friendly and extremely professional across all the different services offered - highly recommended :)
Nicholas Prior
2020-07-01
I have always been very satisfied with the treatment I have received regardless of who the practitioner is. The whole team are superb at what they do. My latest problem was a frozen shoulder and was treated by Vanessa, who declared that shoulder's are her speciality. And was she right. Very pleased with the result. Well done Luck's Yard and thank you for fitting me in at such difficult times as these. Best wishes to you all, Nicholas Prior
I've been going to Luck's Yard for years and they have never been less than excellent: helpful, encouraging and supportive. I recently broke my leg just as we were entering the Covid 19 lockdown and was desperate for help with physio during recovery. I had weekly online consultations with Tone who was able to see my leg and guide me through stretching and strengthening exercises which were a huge help together with the videos via the Luck's Yard app. It has not only made a huge difference to the speed of my recovery but has given me the encouragement and focus I needed. Many thanks again Tone.
Luck's Yard Chiropractic and Health News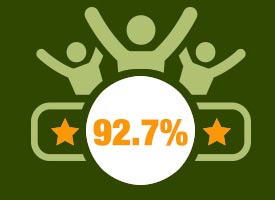 92.7% felt their therapist explained their condition clearly and to their satisfaction.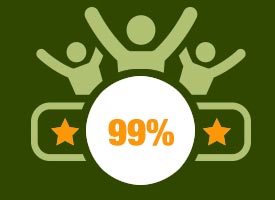 99% reported that their therapist treated them courteously and professionally.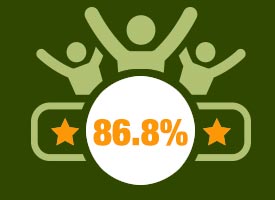 86.8% Found it easy to book their appointment.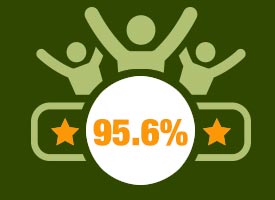 95.6% found the treatment had been of benefit to their health.
Source: Luck's Yard Clinic customer survey 2017