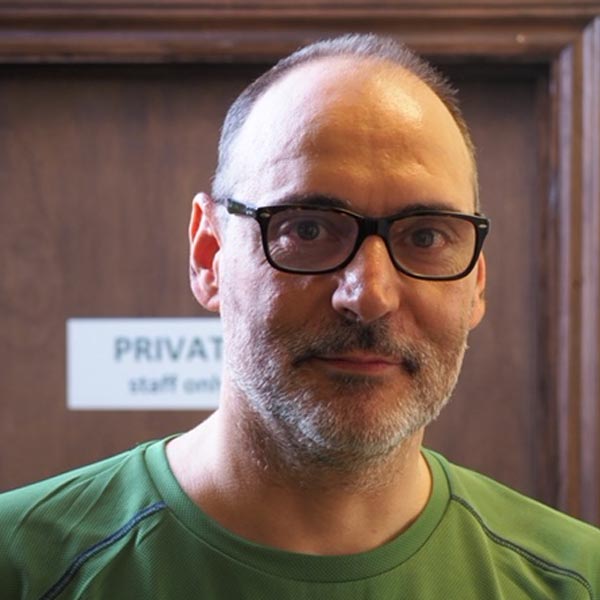 Robert Rusak
Massage therapist
I.P.T.I.
Robert Rusak was born in Motala in central Sweden and trained as a Masseur at Kroppsterati Skolan in Linkoping where he was tutored by osteopaths and massage therapists covering disciplines including anatomy, physiology and the musculoskeletal system.
Robert says:
"I came to Britain in 1995 and worked for several years as a massage therapist at the Porchester Clinic in Queensway and at Holmes Place Clinics in Putney and Ealing.
"My particular interest is in sports massage and I have helped prepare athletes for particular events for some years. I also previously worked with a charity where I was employed to massage the runners on completion of the London Marathon.
"I work closely with the chiropractic team at Luck's Yard supporting their structural work through deep tissue massage. We have found that patients respond very well to this multi- disciplined approach. I also work with the podiatry team helping release tension of the muscles in the lower limbs which proves beneficial for those patients with bio-mechanical problems."
Robert loves to inspire patients to gain optimum health through preventative as well as therapeutic massage.
For privacy reasons YouTube needs your permission to be loaded.
I Accept